Now Is The Time For Us To Act
Today, our planet faces its greatest challenges in health, economy, equity and environment. Sustainable Development Goals (SDGs) as part of Resolution 70/1 of the United Nations General Assembly, define common global priorities and aspirations, agreed upon by governments around the world. These targets are set to be achieved by 2030 and represent an unprecedented opportunity to put the world on a path for all.
Sustainable Development Goals
Global Effort
The Sustainable Development Goals (SDGs) seek to mobilize global efforts around a common set of goals and targets. The SDGs call for worldwide action among governments, business and civil society to end poverty and create a life of dignity and opportunity for all, within the boundaries of the planet.
Creativity
SDGs explicitly call on all sectors to apply their creativity and innovation to solve sustainable development challenges. The success relies heavily on action and collaboration by all actors.
Opportunity
SDGs present an opportunity for all organizations, individuals. The Sustainable Development Goals are the blueprint to achieve a better and more sustainable future for all. The Goals interconnect and in order to leave no one behind, it is important that we achieve each Goal and target by 2030.
Solutions for Future Generations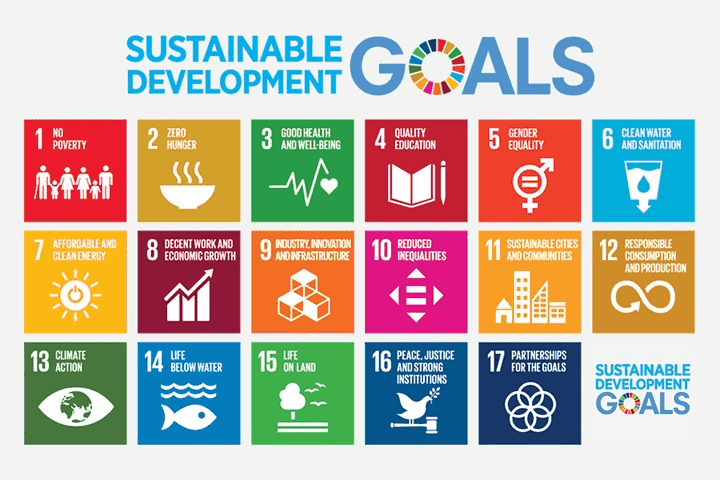 Our Commitment
We are working to create sustainable change in all of the work that we do. Check out some examples of how our programs and volunteers are making an impact around the world.
Our nutritional programs in Haiti provide orphanages with food each quarter and ensure its adequate and timely supply.
Headwaters Relief Organization provided psychosocial support and ran medical clinics at Syrian and Afghan refugee camps in Greece.
The New Orleans Mental Health Resource Center focuses on providing access to mental health resources to people in one of the more impoverished communities in America.
We are promoting access to quality education for children in Haiti and Liberia. Headwaters Relief Organization is providing sponsorship for tuition, books, school supplies and uniforms to children attending school
In Liberia, Headwaters is creating job opportunities for those in Monrovia in the areas of social services and health care.
We partnered with artist JR and the Inside Out Project to bring awareness to the Somali Immigrant community in Minneapolis showcasing the personalities, creativity, and patriotism of this dynamic community.
Headwaters has provided employment opportunities and have hired local people for our work in New Orleans, Haiti, Greece and Liberia.
In Liberia, Headwaters is creating job opportunities for those in Monrovia in the areas of social services and health care.