It is estimated that Liberia has over 100,000 orphaned children. Of particular concern are the high numbers of orphaned young girls. Headwaters met with government officials who highlighted the lack of viable options for girls who have been orphaned, most recently by Ebola. Liberia also has been vulnerable to human trafficking, and orphaned girls can be targets.
While there are existing orphanages in Liberia, many have been shut down because they do not meet the minimum standards established by the government. Headwaters is a trusted NGO in Liberia, and has worked with government officials to understand the scope of the problem, the resources that exist, and the challenges in addressing issues related to orphaned children.
Our volunteers from West Africa and their families extended a warm welcome to our volunteers and introduced the group to the culture of hospitality in the region. Together we have devised a solution that will not only protect young girls from trafficking and other abuses, but will also prepare them for productive lives as young adults. Headwaters has established the "Aunty Annie Care Center" which will provide shelter and educational opportunities for vulnerable, orphaned girls ages 13 and younger.
Headwaters has obtained a house for the orphanage. The government will select the girls that will receive services at the orphanage. We are working to secure funding to begin providing services to the girls.
In addition to protection from harm in a safe and secure environment, Headwaters will provide the girls with healthy food and medical care. We have made arrangements with a local school to provide for the children's education. Headwaters' trained staff will ensure each child receives the psychosocial support they need.
Support the survivors of the Ebola Outbreak
Our work with survivors as well as orphans of Ebola began in the fall of 2014. The Points of Light organization called for a meeting in Washington DC for national NGOs. Ron Klain, appointed by President Obama to be the as Ebola Response Coordinator represented the administration. As a result of that meeting, our third children's book, When the Great Sickness Came, was created about Ebola. This book tackled the topics of loss in a different way. This book was initially distributed through partnerships with three organizations who already had ongoing services in the countries of Sierra Leone, Guinea, and Liberia. Healey Education Foundation, Brothers Brothers Foundation, and the Salesians partnered with us to get the books and caregivers' guide to the communities affected.
We did additional book distributions by Headwaters volunteers in Liberia and Sierra Leone. While working in Liberia, we learned of the need for services to children who were orphaned by the Ebola virus. We also became aware of significant issues related to trafficking involving young girls often orphaned because of Ebola. As a result, we developed a residential home for 12 girls under the age of 13. Given our medical director Dr. Roshan Khatri's background, we were also asked to assist with establishing a blood bank at JFK Hospital in Monrovia, Liberia. We completed a feasibility study and analysis for the blood bank. We established partnerships with concerned stakeholders and are currently designing a collaborative blood bank program. We have also been asked to assist with designing a training program for nursing and medical staff.
The team also participated with Restoration Baptist Ministries weekly feeding program for their children and also in a conference honoring health care workers who worked in the front lines of the epidemic.
Feasibility Study-Blood Banks in Monrovia, Liberia
Currently, to meet the requirement of blood for transfusion, patient's relatives are responsible to search for a suitable donor or donate blood themselves. Blood collection and transfusion is undertaken as on-demand process: fresh blood is collected, screened, typed, and distributed. This process becomes a challenge for patients without relatives and those with rare blood types. Reports of black marketing, trading blood for hefty money with desperate family members, is also not uncommon. Rapid diagnostic tests are used to screen all blood specimen for HIV, Hep B, HCV, malaria and syphilis, which is not the gold standard and poses the risk of iatrogenic transmission of infections.
A high number of road traffic accidents, pregnancy related complications, such as ante-partum and post-partum hemorrhage, a high incidence of tropical diseases such as malaria, which is often complicated by severe anemia, all require blood transfusions, and contribute to a growing need for on-demand blood products. In addition to blood not being readily available, current facilities lack the technical expertise to be able to separate blood into its components, which is essential for efficient blood banking.
In this context Headwaters Relief Organization aims to support different institutions in Liberia to establish a fully functional state of the art blood bank.
Headwaters Relief Organization worked to establish a partnership with John F. Kennedy (JFK) Medical Center, Ministry of Health, Liberia, Red Cross Liberia, WHO Liberia and Blood Bank and Biosafety Program of Liberia in this process.
John F. Kennedy (JFK) Medical Center is the premiere tertiary and teaching hospital and ultimate referral center for 4.8 million people of Liberia. It is currently functioning with total bed capacity of 500 beds and comprises four separate units:
The John F. Kennedy Memorial Building, which houses the internal medicine, pediatrics and surgical departments.
The Liberian-Japanese Friendship Maternity Hospital
E.S. Grant Hospital (A Psychiatric Care Facility)
The Tubman National Institute of Medical Arts, (A Nursing and Paramedical School)
The existing blood transfusion service at JFK Medical Center is provided by the central clinical laboratory.
When The Great Sickness Came
Headwaters Relief Organization's youth volunteer writers and artists created the children's book When the Great Sickness Came. The book is designed to explore the emotions and family losses many children experienced related to the Ebola outbreak. A teachers/caregivers guide offers techniques to help children with understanding the virus and coping with loss. It also provides suggestions for children to maintain their physical and emotional health.
It is currently being distributed to children in Sierra Leone, Guinea and Liberia through partnerships with other non-profits including Salesian Mission, Healey International Relief Foundation and Brother's Brother Foundation. This book was also done in consultation with individuals native to these countries.
Photo Gallery
See our work in Liberia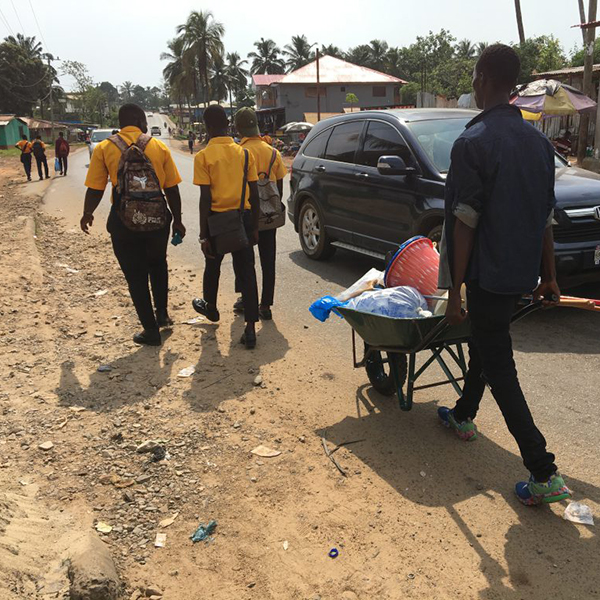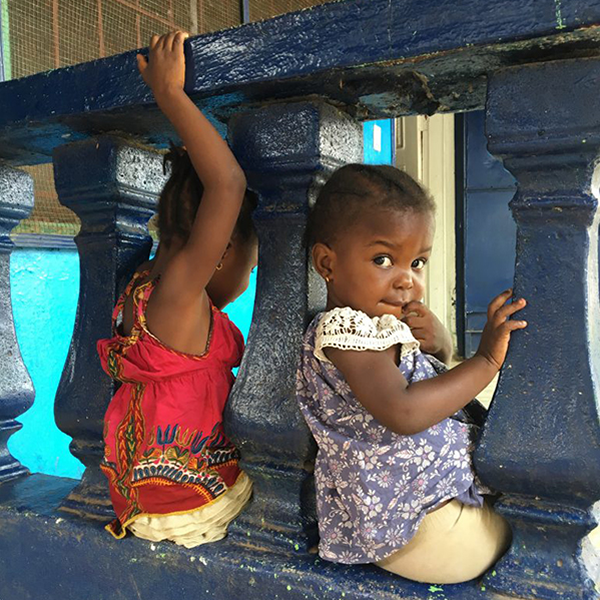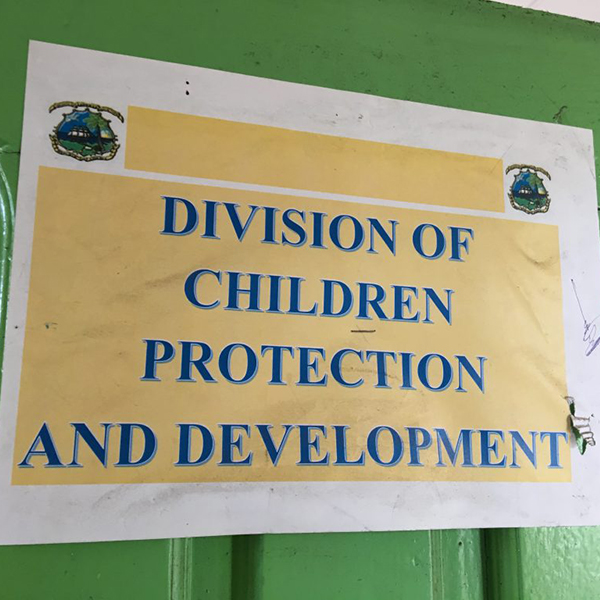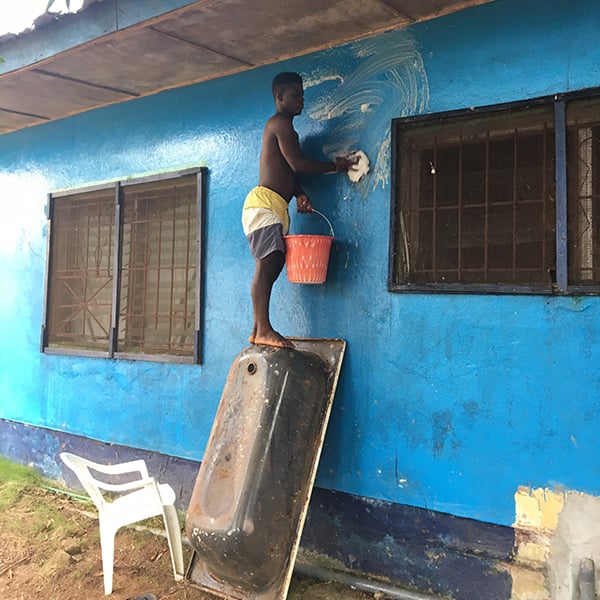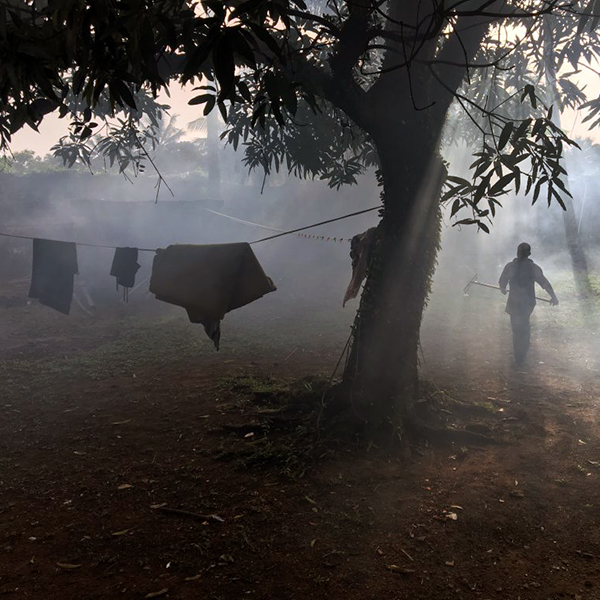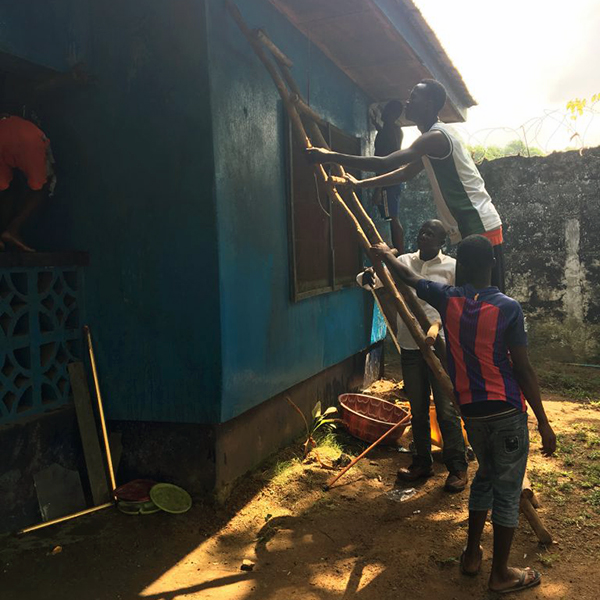 Support our Initiatives in Liberia
Help us provide shelter and educational opportunities for vulnerable, orphaned girls.