Compassionate Medical Care
The goal of most relief operations is to assist with first response efforts and to assist with education and infrastructure development when possible to help communities help themselves.
One of the most pressing needs in all countries affected by natural or manmade disasters is to reach those living in remote areas. Headwaters was part of first responder teams in Nepal, the Philippines and in the United States for the hurricanes that affected Texas and Puerto Rico. Headwaters' physicians have provided direct medical support and medication distribution to orphanages, schools and people in remote communities in Haiti. We assisted with the development of core infrastructure systems and with physician support and mentoring in the camps for refugees in Greece.
We recently conducted a feasibility study for a blood bank in Monrovia, Liberia. Our medical support to communities has increased since 2016 when we appointed a medical director. Our medical director has been able to provide leadership and opportunities for other physicians to volunteer with Headwaters. He also has overseen paramedics and EMTs in various international resource limited deployments and mentored medical students in field work in various international disaster responses.
Our Impact
Providing Medical Support To Communities After A Disaster
Medical Support
We work closely with partner organizations to provide medical care to children in Haiti. From preventative care, vaccinations, and treatment for acute illnesses, our Medical volunteers provide support where it is needed most.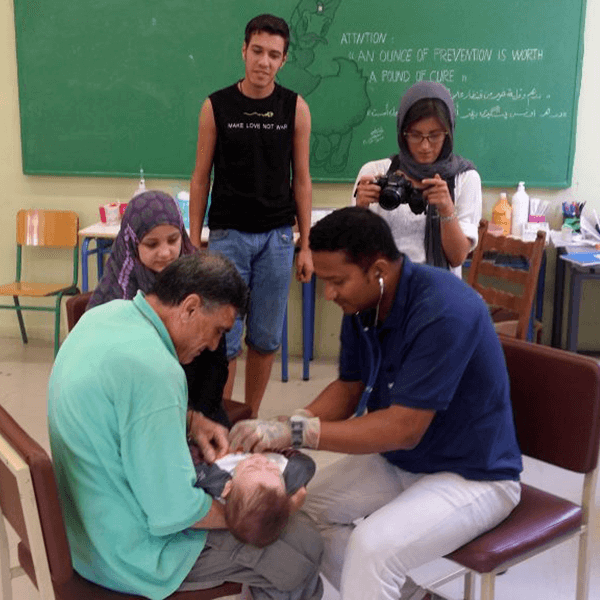 Disease Prevention
Refugees often experience difficulty accessing medical care. We partnered with NGO's in Greece to bring medical support.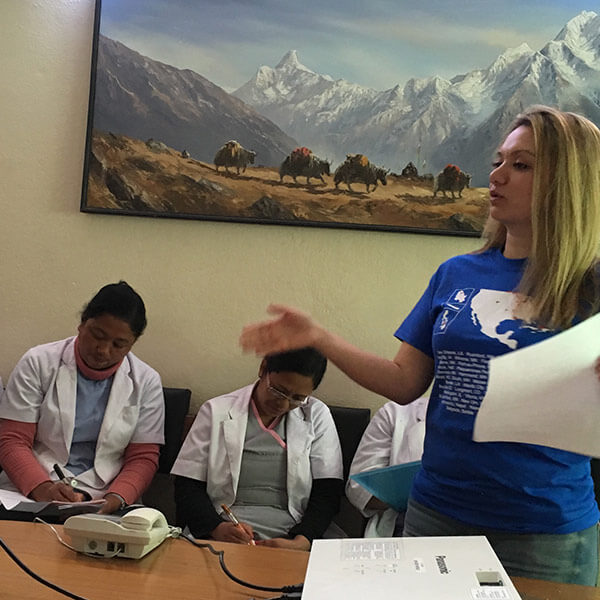 Psychosocial Support & Education
We provided psychosocial support to healthcare workers in several countries following disasters. We provided education to survivors and community members. We also provided acute medical care for earthquake victims after the 2015 earthquake in Nepal.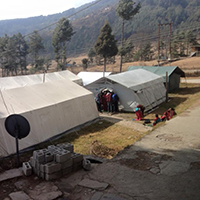 We provided medical support to the camps in Oinofyta Greece. We partnered with Adventist Help, Do Your Part and other NGOs supporting the camp. Our medical team replaced the outgoing team and provided 24 hour emergency and outpatient clinic care. We attended to acute poisoning and burn cases while there. We also ran medical clinics in the refugee shelters of Athens. Our book "Home is Where the Honey Is" was written to assist the children and refugee families.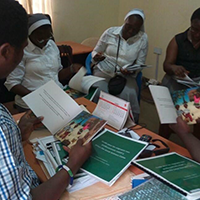 We provided psychosocial and emotional support to children, families and communities affected by the Ebola virus. We also partnered with various stake holders such as the Ministry of Health, Red Cross Liberia and other non-profits operating in the country for support of health care needs. Our volunteers wrote "When the Great Sickness Came". The book was designed to explore the emotions and family losses many children experienced related to the Ebola outbreak.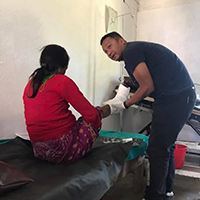 We provided training to first responders and medical staff in the hospital in Katmandu. We also provided psychosocial support to the health workers and acute medical care for earthquake victims in Sindhupalchowk and Dolakha district after the 2015 Nepal earthquake. We developed and distributed our book "Nepal Quake"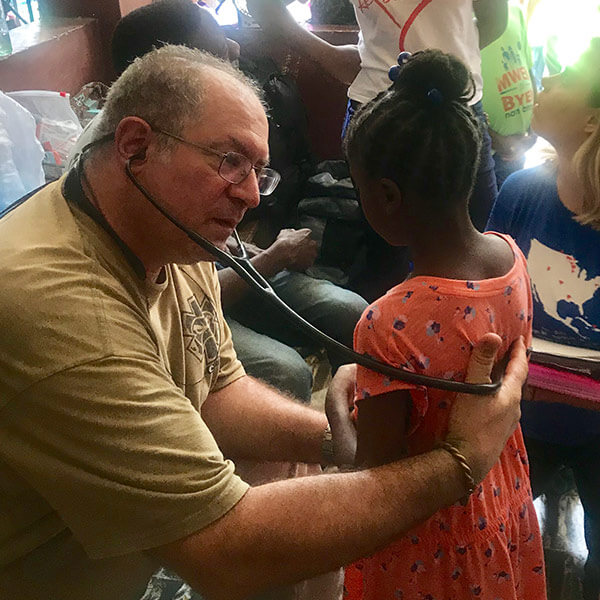 Our medical team and volunteers conducted free health camps and distribution of medical and surgical supplies in rural Haiti. They also treated the patients who were identified as needing further specialized care. Our team also performs regular physical and medical checkups of children in the schools and orphanages that we support.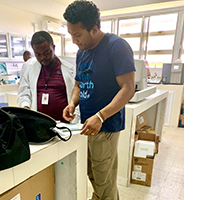 At the request of our partners, we conducted a feasibility study for establishing an in-house blood bank at a tertiary hospital in Liberia. We conducted a series of interviews with health care providers, officials in the health ministry and hospital board, surgery patients, and other patients, families and relatives.
Help us improve the health of people and their communities. Get involved or donate.
100% of your donations go directly to the people we support.