Headwaters grew from the belief that together we make a difference, together we are better. We believe the opportunity to serve others is an honor and a gift.
Believe that you can be the hope for someone else
Believe that every individual has something to contribute
Believe in taking a stand
Believe the best of others
Believe that passion is persuasive
Believe in embracing diversity
Believe in doing the right thing because it is right
Believe you have the ability to inspire
We thank you for your support and belief in us.
-Dr. Rebecca S. Hage Thomley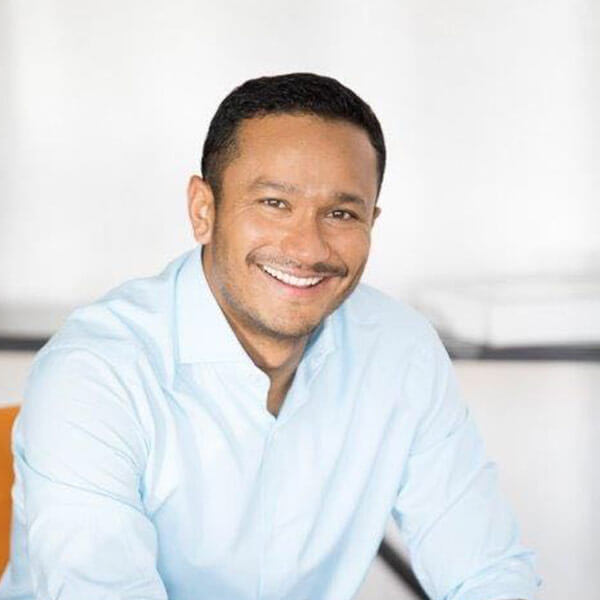 I have found that volunteering for me is not only about what I had to offer to others, but more about the changes it brought within myself. Volunteering is offering your time and talents and expecting nothing in return. It is to help those less fortunate, advocate for worthwhile causes and invigorate the global community. It provides a sense of purpose, adds meanings to our lives, makes us more satisfied individuals; in short, it helps us see the better side of ourselves.
I want to take this opportunity to thank all the medical and non-medical volunteers and donors who have continued their support for Headwaters. Because of you, we conducted medical and surgical camps in rural Haiti, and distributed free medical and surgical supplies. We not only provided mental health support to Syrian and Afghan refugee families in Greece, but also to the staff working to support them. We continued the development of our series of children's story books. Our book "The Savage Wind" , aimed at providing psychosocial support to communities in Puerto Rico was well received and has been distributed widely.
Among our initiatives, we were able to create new partnerships with stakeholders in West Africa. We are developing training programs for nursing and medical staff in Liberia and are supporting the establishment of a much needed blood bank in the country. We have aligned our programs to contribute towards achieving the United Nation's Sustainable Development Goals. We have also started monitoring growth and development of the children in the schools and orphanages that we assist in Haiti. This will allow us to be more vigilant in our efforts and intervene acutely if needed. Nationally, we have designed new programs for our clinic in New Orleans. We are also setting up mental health support facilities for people who experienced Hurricane Maria on St. John US Virgin Islands.
As we all know there is much more to be done. New emergencies will always unfold somewhere in the world. As is the case in any disaster, the poor, needy and the rural populations will be the hardest hit. Our job is to remain prepared. There will always be a call for local, national and international disaster work.
Thank you again to all of the volunteers, donors, friends and families. We have been both humbled and inspired by your support.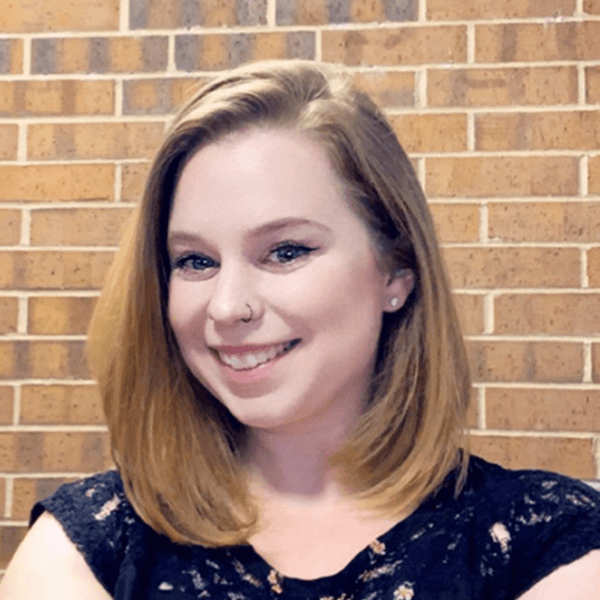 I started volunteering with Headwaters Relief Organization in 2012. Volunteering with Headwaters has given my life meaning and purpose and helped me learn new skills. Through working with other cultures, I have developed connections with the countries and communities we serve.
Once I went on my first relief trip, I became more involved on an administrative level. I have been involved with public health education development, the children's books and guides, volunteer trip organization and research.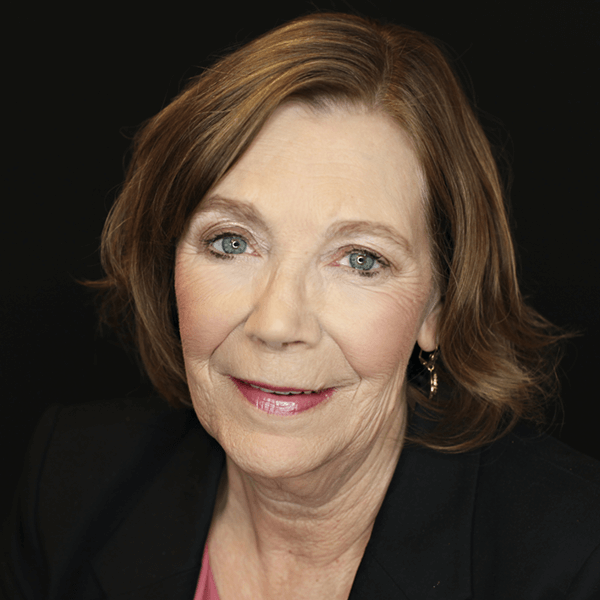 Cheryl Vennerstrom is the chief operating officer of Orion Associates. She is one of the founders of Headwaters Relief Organization and provides leadership to Headwaters Relief Organizations' activities and has led large teams of people to provide disaster relief for various regional, national and international disasters since Headwaters' inception.
Cheryl has a degree in English, Masters level education in Organizational Management and over 35 years' experience working with families and with individuals with access and functional needs as well as mental health concerns. Cheryl provides on-call crisis management for residential services and supervises a team of 9 senior managers. Cheryl is trained in Psychological First Aid and Critical Incident Stress Debriefing and is certified as an Emergency Medical Technician (EMT).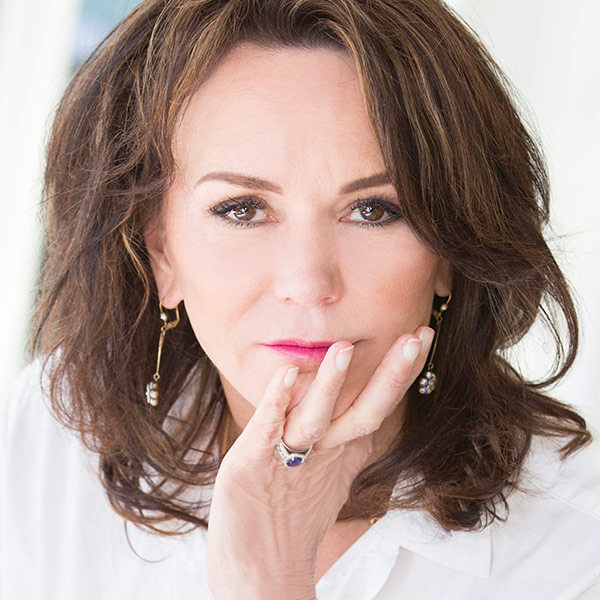 Dr. Rebecca Thomley is an entrepreneur, psychologist, and dedicated disaster relief specialist. She is the CEO of Orion Associates and its related companies. Orion Associates provides management services for both related and unrelated companies including for profit and non-profit organizations. Orion Associates has been recognized for the last three years as one of the top ten fastest growing woman-owned businesses nationally. Orion Associates and its affiliated organizations operate in seven states as well as Haiti.
Rebecca is one of the founding members of Headwaters Relief Organization. Headwaters' volunteers have been around the world, responding to floods, fires and tornados in multiple states, a tsunami in the Philippines, hurricanes in New Orleans and New York, and earthquakes in Haiti and Nepal, and the refugee crisis, among other disasters. Head waters operates an ongoing mental health resource center in New Orleans, and has ongoing services to children in Haiti.
Rebecca's education includes graduate degrees in Psychology and Rehabilitation, Business, Psychopharmacology, Public Health, and a Doctorate in Clinical Psychology. She has served in advisory roles with the American Red Cross and the American Psychological Association's Disaster Resource Network. She has published, written and edited a book on breast cancer and six children's books related to trauma and disaster.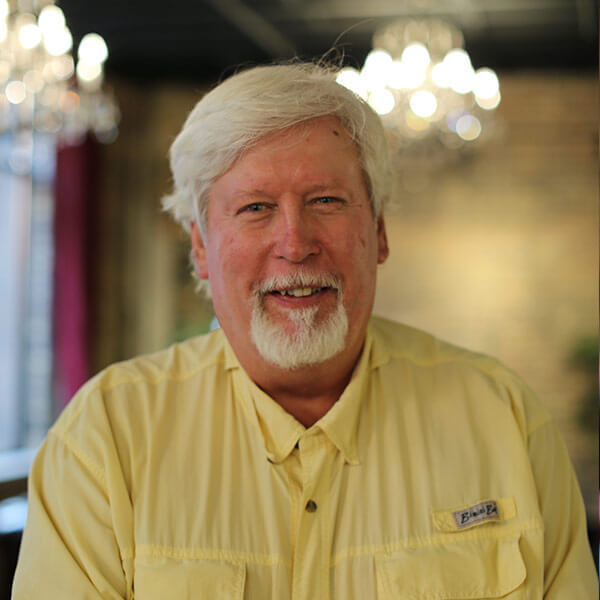 Personal Statement
"Work hard and good things will happen" and "The harder you work, the luckier you will become."
Personal or Professional Background
Dan attended the University of Minnesota, Carlson School of Business and graduated with a major in Accounting and a minor in Management Information Systems. He then obtained Certified Public Accountant credentials and proceeded to work in public accounting for seven years before he founded a Certified Public Accounting firm which currently operates as Hermanson & Leitner, CPA's.
Volunteer Experience
Dan was a volunteer worker on site and recruiter for various other trades and specialty contractors who became volunteer son the rebuilding missions to New Orleans following Hurricane Katrina. This provided an opportunity for Dan to work with a team of caring people by assisting the victims of a tragedy to reestablish their homes, community, and to maintain their faith and dignity along the way. Dan says, "I found that a positive side effect of any natural disaster and tragedy is that it allows people from all races, political beliefs and diverse cultures to put aside artificial barriers that separate us, allowing us to learn from one another."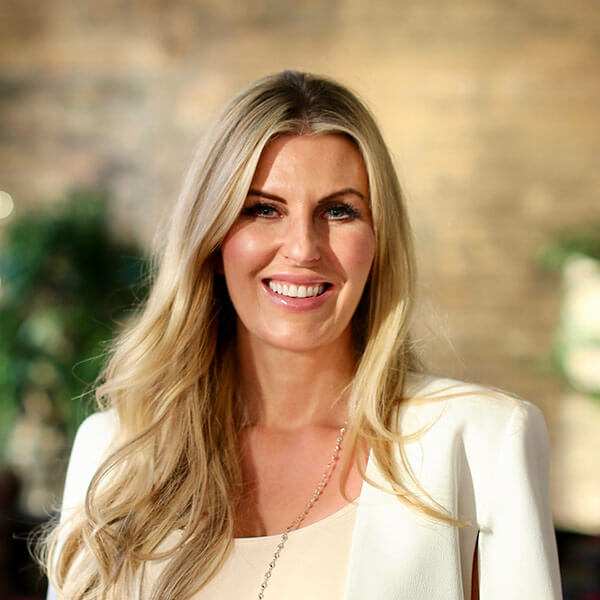 Personal Statement
Kelly says that she has taught her children that kindness matters, that if you can consistently show kindness and compassion through your words and actions it will make your life and those around you better.
Personal or Professional Background
Kelly loves to travel with her husband, children, and with friends. She enjoys running, skiing and boating. Kelly is the founder and owner of Jett Beauty; an upscale boutique salon located on 50th & France in Edina, Minnesota specializing in lash enhancements, permanent makeup, airbrush makeup and facial treatments. The business has been in operation for twelve years.
Volunteer Experience
Kelly says that she "was fortunate to grow up in a family that valued volunteerism and taught me the importance of giving back to others. One of my Grandmother's proudest moments was receiving recognition for her fifty years of volunteering at a local hospital. I saw firsthand how her work meant so much to so many people at the event held in her honor. My parents have volunteered throughout their lives, my husband and I show our children that we hold the same values and priorities to give back to others by participating in local non-profit organizations in addition to Headwaters. I love to share my own personal experiences with Headwaters and the mission of the organization to others and am excited when they get involved! I have met some wonderful friends and feel grateful to have the opportunity to learn more about our world and the tremendous need out there."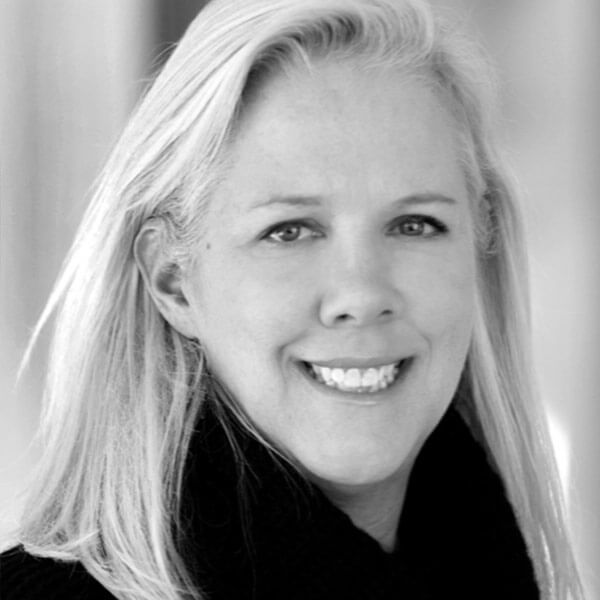 Personal Statement
"If we can surround our lives with kindness and humility, so many great things can flourish from that — including a greater sense of hope and possibility for our greater human family."
Personal or Professional Background
Susan shepherds major marketing initiatives for consumer brands by aligning solid creative with smart objectives. Her work is beautifully integrated in print, digital and in-store experiences. She is supported by a cachet list of clients that include La Marca, J Vineyards, Whitehaven and Sephora.
Volunteer Experience
Susan says putting ideas into action defines her role. She values, "moving things forward, fulfilling big dreams, activating on our promises for underprivileged populations."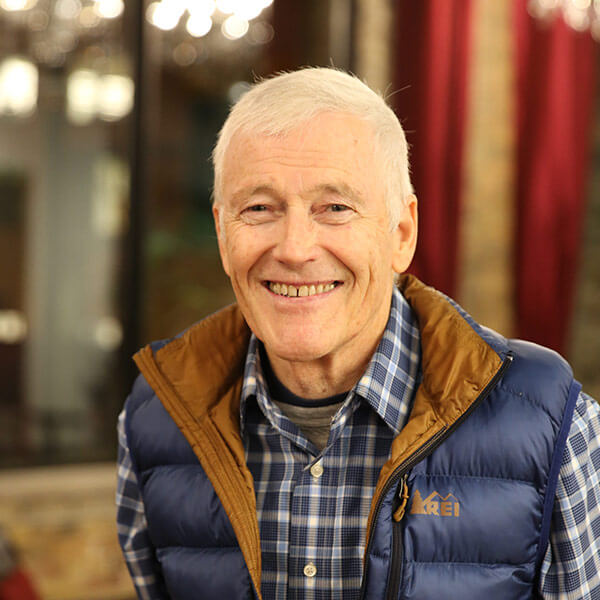 Personal or Professional Background
Dave is retired after twenty years with the Golden Valley Fire Department.
Volunteer Experience
Dave says, "A fellow firefighter shared that his company was looking for volunteers to help with flood damage in Southern Minnesota. I gladly offered to participate. That first trip was just the beginning of a decade plus relationship with Headwaters Relief Organization, helping with their efforts in New Orleans, Colorado, Haiti, Florida, Nepal, Houston and Liberia to name a few. It has been so rewarding to work with such an incredible group of volunteers and to meet the people at each destination who are so appreciative of the much-needed help. As a volunteer and Headwaters Board member, I can appreciate the enormous efforts it takes to run and support this organization. I look forward to doing what I can to aid in the continuing success of Headwaters.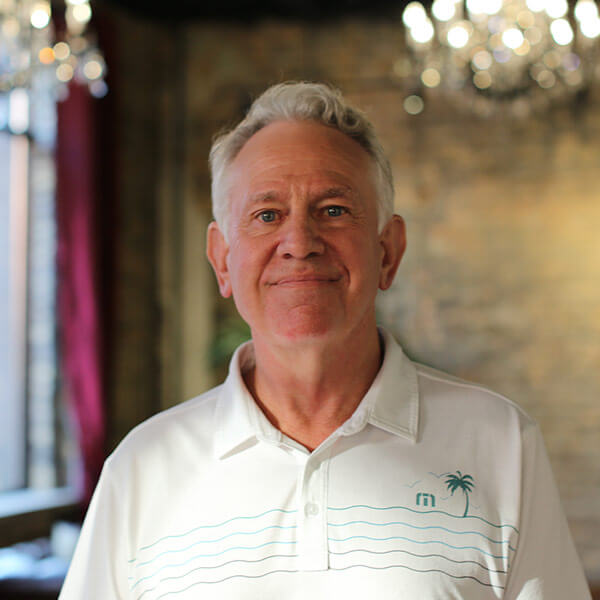 Personal Statement
I would love to be able to use my experience to help someone else, be it an organization or individual.
Personal or Professional Background
Four-decade career as a banker providing business loans to a wide range of industries.
Volunteer Experience
I have been involved in various local organizations such as: The chamber of commerce, rotary, meals on wheels, SCORE, Woodbury foundation.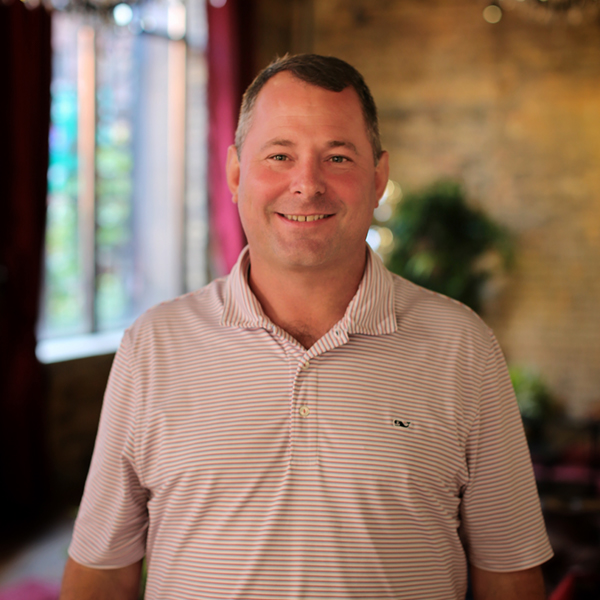 Personal or Professional Background
Tony is married with two wonderful daughters, one in high school and the other in middle school. Tony and his wife Deb are spending as much time with family and friends as possible, with life's busy schedules time is passing quickly. Tony is the owner and operator of a general contracting business along with his partner Bill. After attending college Tony got involved in the construction industry through his now partner and worked for six years learning the industry. In 2003 there was an opportunity to start a partnership with Bill and sixteens years later TDB Builders continues to grow.
Volunteer Experience
Tony volunteered in the past at church and school but after meeting Dr. Rebecca Thomley things changed. In 2007 TDB formed its first group of skilled trades people to help with some re-building efforts in New Orleans through then River of Hope now Headwaters Relief. Since the first trip TDB has continued to support Headwaters with volunteers to places like Haiti and most recent Liberia. It seems to me that no matter how big or small the project is the result is life changing to someone. This has taught me and many others that we should be grateful for our families, friends and all we have.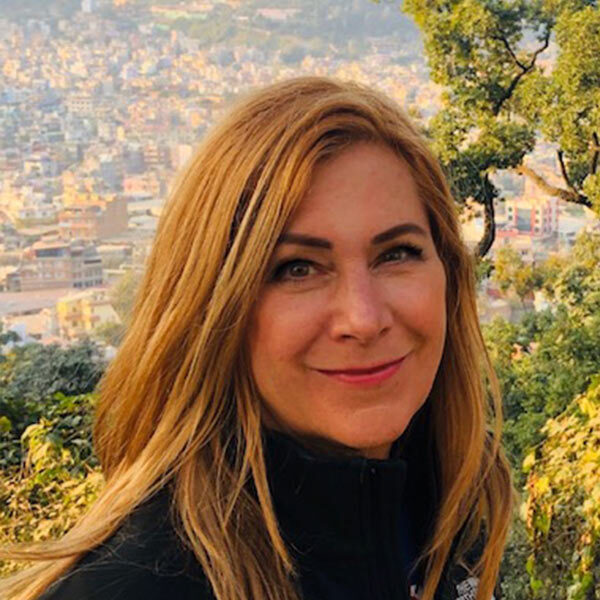 Personal or Professional Background
My passion is to help and to empower others through the challenging times in their lives. I believe that when we allow ourselves to be in the moment and to listen to someone's story, we can walk side by side with them and learn from each other to make a positive impact on the world around us.
I have been a Social Worker, Counselor and educator for many years. My background has been focused on working with children, families and adults providing support, education and counseling in both the community and hospital setting. I am from the Midwest but I have lived in the Northwest, Southwest and have now settled in Boston in New England. My work and cultural experiences have been diverse. I have been a teacher and a program administrator working with families and individuals with disabilities. I have been a parent educator in the projects in Saint Louis and have provided crisis counseling and assessment in inner city hospitals. I worked on the Indian reservations in Tucson, in the schools, with the No Child Left Behind Program. For the last 15 years, I have been a hospital and community social worker. I am currently actively involved in working with families and individuals affected by COVID-19.
Volunteering is in my soul. I have been volunteering since I was a young child. My first experience was working with teenage mothers in a daycare and playing with them and their children. I decided then that my goal was to help others. Since then, I have worked with others in their times of sorrow, frustration, joy and anger to provide support and education so that we can learn from one another how to effect change. I have been fortunate to have been a Headwaters Relief Organization volunteer for over 15 years. I have been actively involved in many disaster relief efforts and initiative's both nationally and internationally. We all face challenges throughout our lives, but I believe that if we can provide hope and help build resiliency through connections with others, it allows us to rebuild ourselves and the world around us.
I am honored to be on the Board of Directors for Headwaters, to represent the organization's ideals and to be actively involved in making a difference.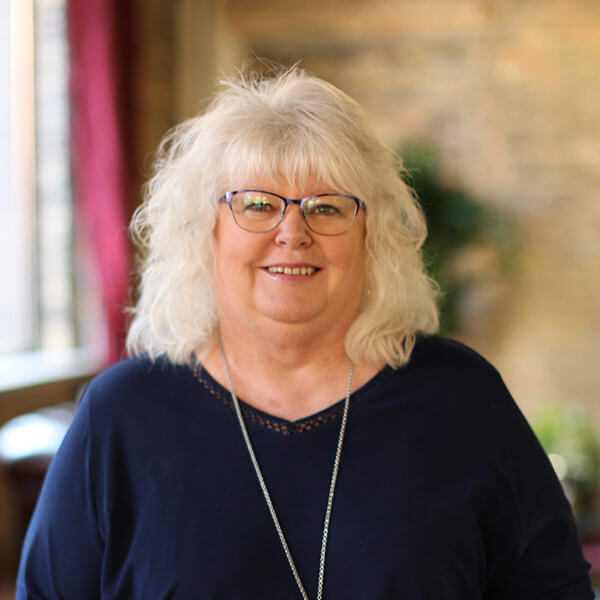 Personal Statement
Mary's personal belief is stated in Mark 12:30, "And you shall love the Lord your God with all your heart and with all your soul and with all your mind and all your strength. The second is this; you shall love your neighbor as yourself. There is no other commandment greater than these."
Personal or Professional Background
Mary is retired from a professional career in supporting people with disabilities for over forty years. She held several positions in Minnesota organizations, developed exemplary program services, advocated for system change, and served on local and state wide organizational boards and committees.
Volunteer Experience
Mary volunteered at her church and has participated in several volunteer opportunities through Headwaters Relief Organization and Operation Christmas Child through Franklin Graham's Samaritan's Purse. Mary says that she is "honored to be on the board of directors for Headwaters and am amazed by all the good works the people do for those who have faced such crisis in their lives!"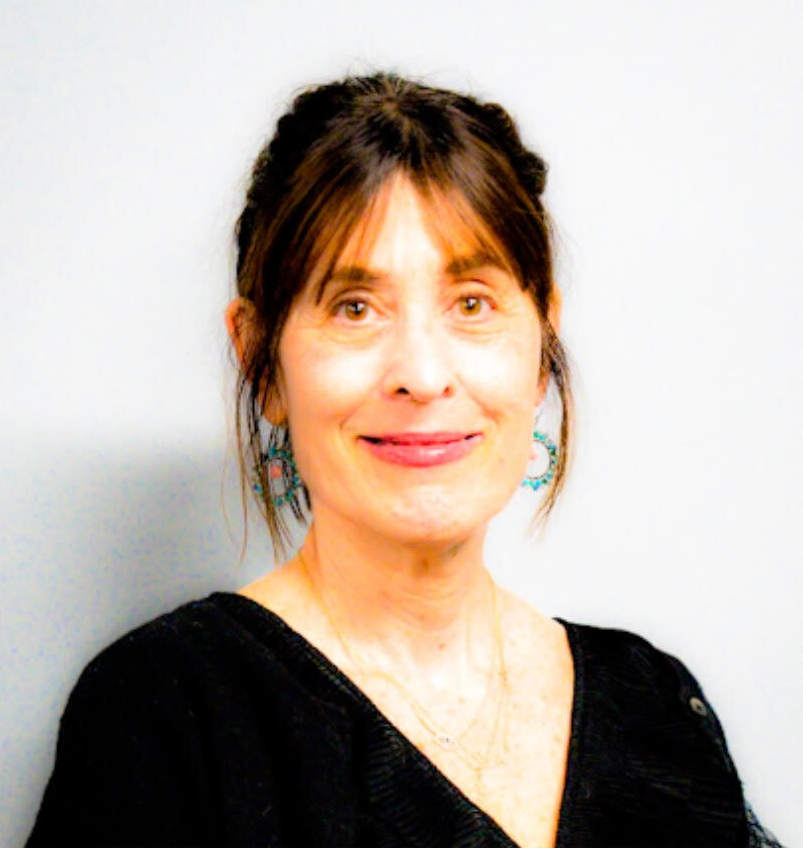 Personal Statement
"We rise by lifting others" and" You are never too important to be nice."
Personal or Professional Background
Judy is a Clinical Psychologist specializing in treating people who struggle with eating disorders. She has worked in the past as an Registered Nurse in a step-down intensive care unit and in a psychiatric unit.
Volunteer Experience
Judy has been on two trips to Haiti, working with the orphans, and on a trip to Greece, working with Afghanistan refugees. Judy says, "Words cannot express my profound experience, witnessing the trauma and pain these people have gone through. It has been a privilege and honor to be let into their lives, and it has changed the way I see my world today. If I have been able to give those lives I have touched an ounce of hope, I would be thrilled. It is my hope that serving on the Headwaters Board will help support and promote the organization's initiatives as the Headwaters continues to provide mental health services, food, shelter, medical and educational supplies to people in need all over the world."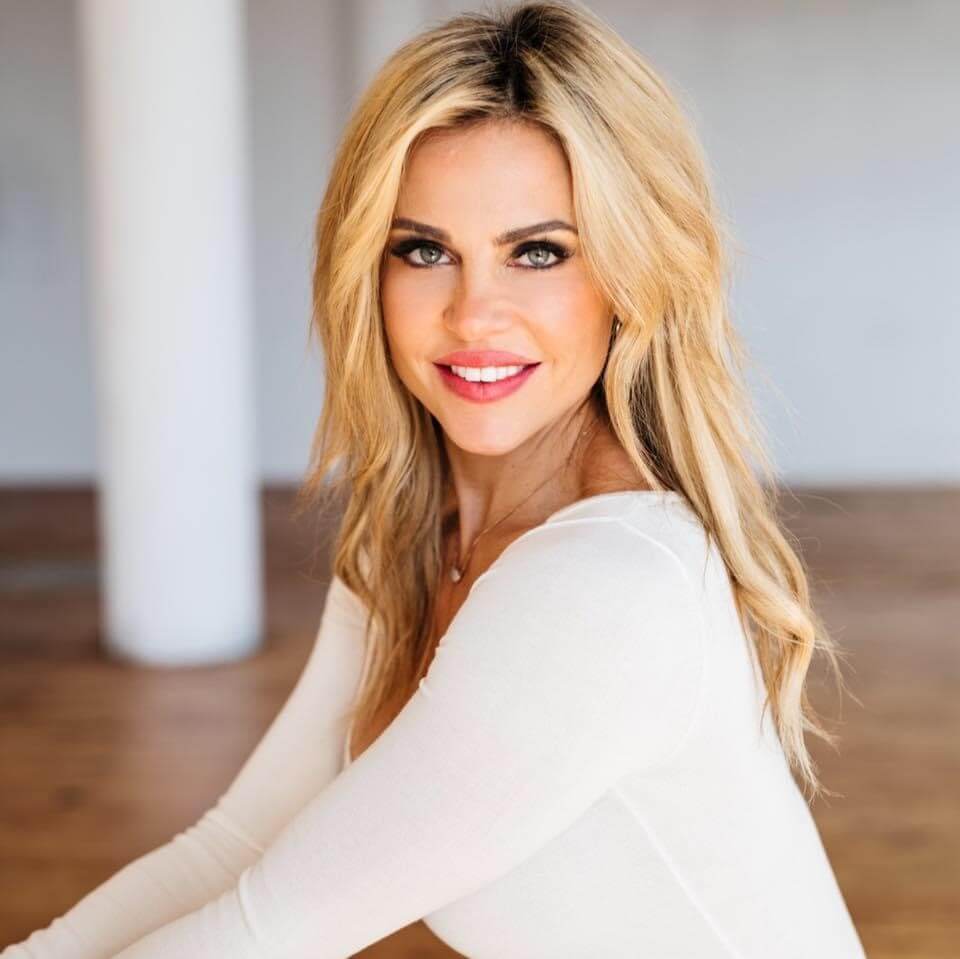 Dr. DelRae Messer, DC is CEO of Free Life Global, a global health and wellness company committed to helping people transform their lives through nutrition solutions. She graduated magna cum laude from Northwestern Health Sciences University in 2007. Her passion for solving the health care crisis started as a young athlete in a rural farming community in North Dakota. After creating a sustainable lifestyle weight loss program in her Chiropractic office, she moved her business online, to coach clients and health care professionals with the ability to deign her work around her two girls, McKenna 16 and Gianna 6.
As a single Mom, she is passionate about helping women in social impact entrepreneurship, sustainable agriculture, volunteerism, environmental impact and has created a platform to fundraise for non-profits through experience driven events. Her current projects include school gardens, vertical growing systems, promoting positive mental health through contribution and creating a team of servant leaders, who want to make a difference. She recently funded the printed of a children's coloring book called, When We All Stayed Home to help children process the emotional trauma of the COVID global pandemic. She is now co-creating impact in helping women of color share their stories of resilience and highlighting products and services that create a positive message of equality.